McGinnis Realty

McGinnis Realty and Appraisal has been serving Madison, Monticello and the central Georgia area since 1972. There are many facets to the McGinnis Realty name, including Real Estate sales in residential sales, new construction, farms, land, building lots and commercial as well as lake property.
Development of subdivisions and retail space is also a major facet of the company. There are several real estate professionals ready to assist in the purchase or sale of property.
The appraisal division of McGinnis Realty offers residential, commercial, and land appraisals, servicing individual owners and lending institutions alike.
Residential and commercial rental property is also available through McGinnis Realty.
Three of Georgia's most beautiful lakes are in close proximity to Monticello and Madison. Lake Jackson is in Jasper County, which boasts a wonderful lake, swim, tennis community and a terrific golf course, Lake Sinclair, and Lake Oconee.
McGinnis Realty takes pride in our community involvement experienced over the years, and continuing today, with several quality revitalization projects on and around the town square of the historic town of Monticello. Proudly, "preserving the past for the future, your partner in progress" is important to the McGinnis Realty team.
Welcome Home Staging and Redesign. Providing one room updating to full interior renovation. Call Julie today for a free consultation.
---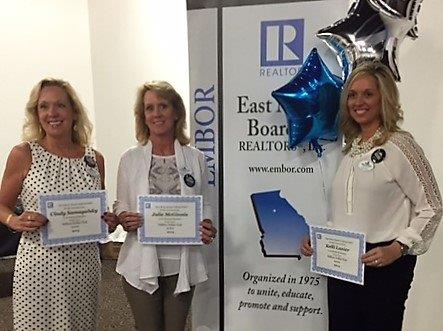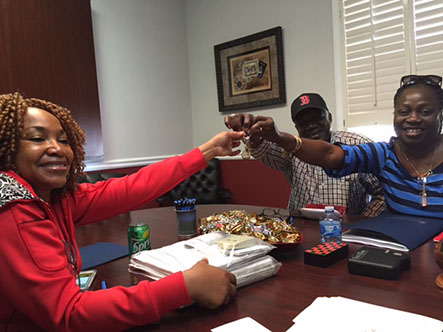 ---
Madison Office
McGinnis Realty and Appraisal
135 W. Washington St.
Madison, GA 30650
Phone: (706) 342-9788
FAX: (706) 243-9789
Allen McGinnis, Licensed Appraiser
706-476-0283
allenmcg@bellsouth.net
Julie McGinnis, Broker
706-476-0161
julieca@bellsouth.net
Cindy Samagalsky
404-513-3332
cindy.sam@Hotmail.com
Leslie Clark Jones
706-817-8662
leslieclarkjones@hotmail.com
Celia Visscher
770-596-1956
celiavisscher@gmail.com
Robby Lanier
404-983-3400
lanierrobby@yahoo.com
Kelly Lanier
706-474-0282
kellylanier1101@yahoo.com
---
Monticello Office
McGinnis Realty and Appraisal
Phone: (706) 468-6668
FAX: (706) 468-6516
Cliff Bowden
404-281-6867
cliffbowden@bellsouth.net
Jaye Herrington
770-597-5032
jaye@mcginnisrealtyga.com
---
"100% financing is still available, call to find out how"
1-800-592-4386
"Call to see how to get free money."
1-800-592-4386 ext 110